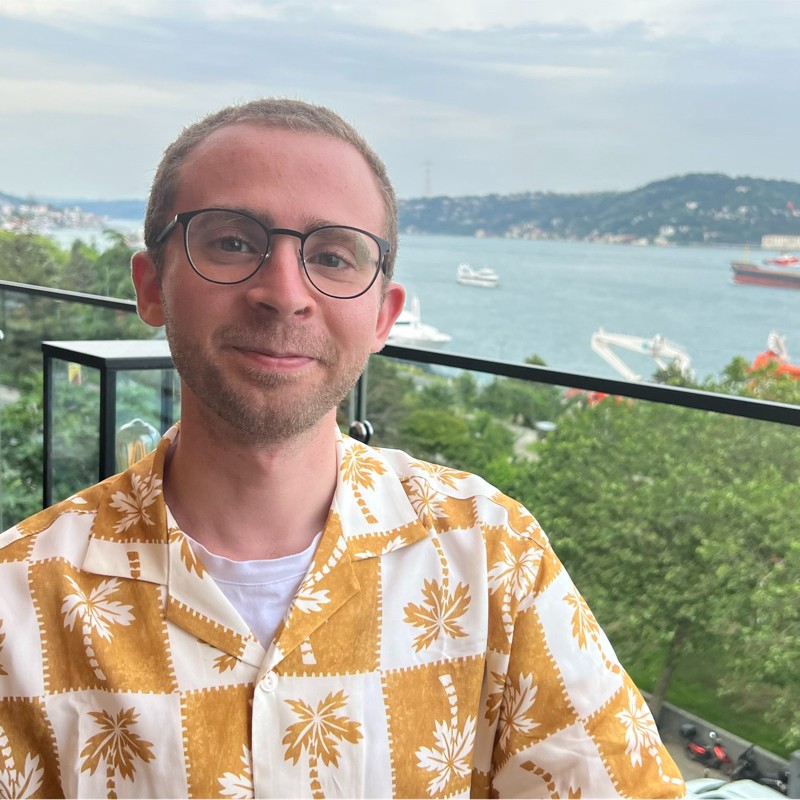 Kotob, M.
Game Engineer
Experienced Game Engineer with a demonstrated history of working in the video games industry
Unity
HTML5
Multiplayer
Rust
Backend
Godot Engine
DevOps
Shaders
AWS
Munich, Germany
8 years professional experience
Senior Developer | Technical Artist
M.Sc in Econometrics & Quantitative Economics
Technical Lead | Lead Programmer
Lead Game Developer
Feb 2022 - Jan 2023
Start and oversee the internal game development team

Build several iterations of common online games as well as new & uncommon games

Multiplayer

HTML5

Collaborate with the platform team (*API developers) to integrate the games into the core platform

Backend

Nodejs

Docker

Devops

Work with technical and product direction from senior members of staff

Provide direction for animation and design with an eye for usability and product
Senior Developer | Technical Artist
Dec 2020 - Feb 2022
Took responsibility for the asset pipeline, animation tooling, shader code, and user interface development.

Unity

Shaders

HLSL

Tools

UI

Animation

Asset Pipeline

Developed animation and VFX tools to achieve polished UI/UX.

Shaders

VFX

UI

Created an automated asset-bundle splitter to partition game assets and load them from CDN at runtime.

Asset Pipeline

Tools

Optimization

Troubleshoot performance bottlenecks and optimizing graphics.

Graphics

Optimization

Performance
Technical Lead | Lead Programmer
Oct 2018 - Feb 2021
Led several teams to successfully release over 8 games for Mobile, HTML5, Raspberry Pi, and others.

Unity

Multiplayer

HTML5

Raspberry Pi

Took responsibility for the entire studio tech stack including build tools, dev-ops, and self-hosted backends, etc.

Backend

AWS

Linode

Nodejs

Nakama

Docker

Continuous Integration

Tools

Devops

Shipped games with Unity, Cocos Creator, Phaser, and Godot Engine.

Unity

Phaser

Godot Engine

Cocos Creator

Applied SCRUM and Agile methodology for developers and artists.

Agile

SCRUM

Leadership

Mentor

Assessed project feasibility by meeting clients with the CEO and Art Director.

Project Management
Technical Consultant
Feb 2020 - Apr 2020
Developed sensor- and motion-based educational games for Raspberry Pi.

Raspberry Pi

Education

Godot Engine

Linux

Implemented resilient peer-to-peer networked gameplay across 8 devices.

Peer-to-peer

Networking

Wrote code to interface with the hardware peripherals (NFC sensors, accelormeters, etc) and made it more robust to avoid problems when tested with educators off-site.

Raspberry Pi

Created custom analytics code to collect relevant data metrics that can be used by educators to assess child development and psychomotor abilities.

Analytics

Education

Showcase: https://www.youtube.com/watch?v=9dBRzMnHoJY
Game Developer
Feb 2016 - Oct 2018
M.Sc in Econometrics & Quantitative Economics
Sep 2016 - May 2018
Data Analysis
R
Statistics
Analytics
B.Sc. in Economics
Sep 2013 - Dec 2015
Publications and Presentations
Trainings and Certifications
Walk and talk with your friends directly in your browser! Features: Proximity Voice Chat (with 2D panning), Shared Youtube Screen (with proximity volume), Realtime Bouncy Minigames.
Phaser
WebRTC
Peerjs
Nodejs
Expressjs
Backend
Multiplayer
HTML5
I participated in 12+ game jams and won several, including GMTK 2019 where our team made the top winners among 7800+ submissions. It was the biggest event to ever happen on itch.io.
Skills
Game Dev
Unreal Engine
Unity
Multiplayer
Tools
Shaders
HTML5
Godot Engine
Phaser
Cocos Creator
Nakama
Mobile
Backend
Nodejs
Expressjs
AWS
Docker
Linode
Linux
Continuous Integration
Devops
Rust
Misc
Analytics
Raspberry Pi
Networking
Peer-to-peer
R-lang
Amplitude